News
Subscribe to posts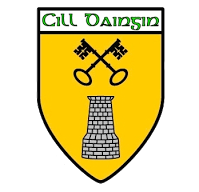 Joe Fox Tool and Plant Hire Reserve D Championship Semi-Final       Kildangan V Two Mile House         27th September 2020
The sun was shining and the breeze settled as Kildangan prepared to take on Two Mile House in the championship semi-final last Sunday evening in Hawkfield. Kildangan cemented their place in this semi-final are having secured maximum points in their 2 group games. With Kilcullen conceding in the opening round of the group stages and a well deserved victory over Sarsfields under their belts the lads trained hard in preparation for this game. The crowd gathered and anticipation was high as many hoped to see the team reach the final after a five year absence. The team's hard work and determination paid off and ensured the hopes of the crowd were achieved as a strong team performance in the second half saw the game finish 1-13 to 2-08.
As the match kicked off, Kildangan tried to get on the front foot gaining possession but loose passing allowed TMH to overturn the ball, earning themselves a scoreable free which was easily converted and settling them into the game. The loose passing continued giving TMH a further advantage allowing them to double their score. The score board showed 0-0 to 0-2 in favour of TMH before we managed to register our first score of the game after a good play by Stephen. Things looked up as we drew level through Jack after Aaron managed to win back the ball from the TMH kick out. But loose passing and miscommunication crept back in and caused us issues in defence, leading to a TMH goal. Two Mile House managed to register a further goal and a point as a result of errors and fouling before we managed to get going again through a converted free by Jack, won by Dermot, leaving the score 0-3 to 2-3. Daniel kept us in touch through a great solo effort, followed by a point from Rob and another by Stephen in between 2 further TMH points but we still trailed by 5 at half time as TMH we able to counter attack off the back of our errors and use them to their advantage, half time score 0-6 to 2-5. 
Half time saw two substitutions on the Kildangan team as Shane and Liam entered the play and a positional change saw Padraig move from midfield to full forward. 
As the second half kicked off, Kildangan seemed to pick up their pace, looking to leave the errors in the first half as Paul made a superb block to keep a TMH effort out, in which Aaron succeeded in winning their 45, passing it off quickly and a number of fouls from TMH helped us to move up the field as Daniel converted the resulting free. It didn't take Two Mile House long to get back in the swing of things scoring 2 points in reply bringing their lead to 6 points, with the scoreboard showing 0-7 to 2-7. But from then Kildangan managed to pick up their pace even further, beginning to dominate all over the pitch with strong defence leading to many of TMH's efforts sailing wide and our attack making great runs for the ball. The turning point of the game came just before the second half water break as Shane's pass landed in the hands of TMH defence but sheer determination from Padraig saw him win back the ball, taking on the keeper and putting the ball into the bottom corner of the net. This goal gave the lads the lift they needed to keep going with the margin reduced to 2 points and a quick break to prepare themselves for the final quarter. 
After the restart Kildangan never looked back scoring 4 unanswered points, 2 by Stephen and 2 by Daniel, putting Kildangan in the lead for the first time. TMH attempted to regroup but their goal effort was superbly blocked by Bryan close to the line, as play continued TMH won and converted a free, cutting the lead to a single point. Our last score summed up the the teams hard work and ensured they secured their place in the final as Jack's effort from the left side curled over the bar, leaving the final score 1-13 to 2-08.
With a much improved second half performance from all the lads, with many outstanding individual performances, they were deserved winners of a place in the final. The team now turn to preparations for this game in which they will take on a strong side from Ballyteague next Sunday evening (4th October) at 7:30pm in Hawkfield. We wish the team and management the very best of luck in their preparations for the game. Cill Daingin Abú!!  
After finishing the group stages of the championship with maximum points, the seniors took on Two Mile House in the semi-final yesterday evening and a brilliant second half performance from the team saw them come back from 5 points down to win the game by 2, finishing on a scoreline of 1-13 to 2-7. A well deserved and hard fought victory now sees the lads back in the championship final five years after securing their last championship title. 
Joe Fox Tool and Plant Hire Reserve D Championship Final
Kildangan V Ballyteague 
Venue: Manguard Plus Hawkfield Centre of Excellence 
Time: Sunday 4th October, 7:30pm 
Best of luck to the team and management this weekend. Cill Daingin Abú!!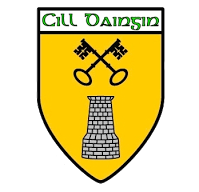 After securing 2 wins from 2 in the group stages of the championship our seniors have earned a place in the semi-final of the Joe Fox Tool and Plant Hire Reserve D Football Championship. 
Kildangan will take on Two Mile House this Sunday evening (27th September) at 5:30pm in Hawkfield. 
This is a ticketed match, all those including U16s wishing to attend require a ticket. There is a limit of 50 spectators and tickets will be €5. If you would like to order a ticket please email secretary.kildangan.kildare@gaa.ie



Kildangan GAA Club would like to extend its deepest sympathies and heartfelt condolences to Stan and the extended Worrell family on the passing of Christina Worrell. Our thoughts and prayers are with her family and friends at this difficult time.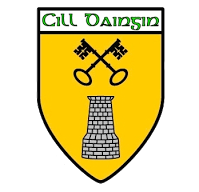 Kildangan v Sarsfields     Senior Reserve D Championship      20th September 2020
After months of training and little game time under their belts our seniors took on Sarsfields in round 2 of the Joe Fox Tool and Plant Hire Reserve D Championship last night in Sarsfields and a strong performance from the lads ensured a comfortable 10 point victory and 2 wins from 2 in the group stages, finishing 3rd overall and securing a place in the semi-final.
The heat of the day was replaced by a light breeze making for great conditions for the game. Sarsfields opened the scoring and led by three points, adding to their tally through 2 points from play and a converted free but it didn't take long for Kildangan to reply opening their scoring through a converted free from Jack and a point from Daniel. Sarsfields dominated for a short period having a goal chance deflect off the cross bar but overall leading by 3, before great passing between Daniel and Padraig ended with Padraig leaving the ball in the back of the Sarsfields net, leaving the score level 1-2 to 0-5. Kildangan kept going, aiming to carry a lead into the break and did so through a point from Robert and another goal added through Dara after the ball bounced over the Sarsfields keeper.
The hard work from Kildangan paid off as they held a 3 point lead at half time, with the score line standing at 2-4 to 0-7.
Kildangan continued to work hard after half time, adding points through Dara and Conor and a free converted by Jack. Sarsfield managed to add a further 2 points to their tally before they suffered a black card leaving Kildangan to dominate the rest of the second half. Dermot worked hard to win back a lost ball before Bryan kicked it over. Three further points from Dan and another from Adam left the score 2-13 to 0-10. Kildangan's final point came from Conor leaving the final score 2-14 to 0-10.
Overall, it was a strong team performance from defense to attack, a well prepared Kildangan side who were determined to succeed, seeking reward for their training. The hard work paid off, leaving them 3rd in the group and now they prepare to face Two Mile House next Sunday evening at 5:30pm in Hawkfield.
Photos from the game are now available through the following link....https://flickriver.com/photos/kildangangaa/ 

The draw for the Senior Reserve D Championship has taken place. It sees Kildangan face tough opponents in Kilcullen and Sarsfields. The team and management have been busy preparing for these fixtures in the last number of weeks and we wish them the best of luck. 
The fixtures are as follows: 
Sunday 13th September 2020
Kildangan V Kilcullen 
Venue: Moore O'Ferrall Park, Kildangan 
Time: 6:00pm
Monday 21st September 2020
Kildangan V Sarsfields
Venue: Sarsfields 
Time: 7:00pm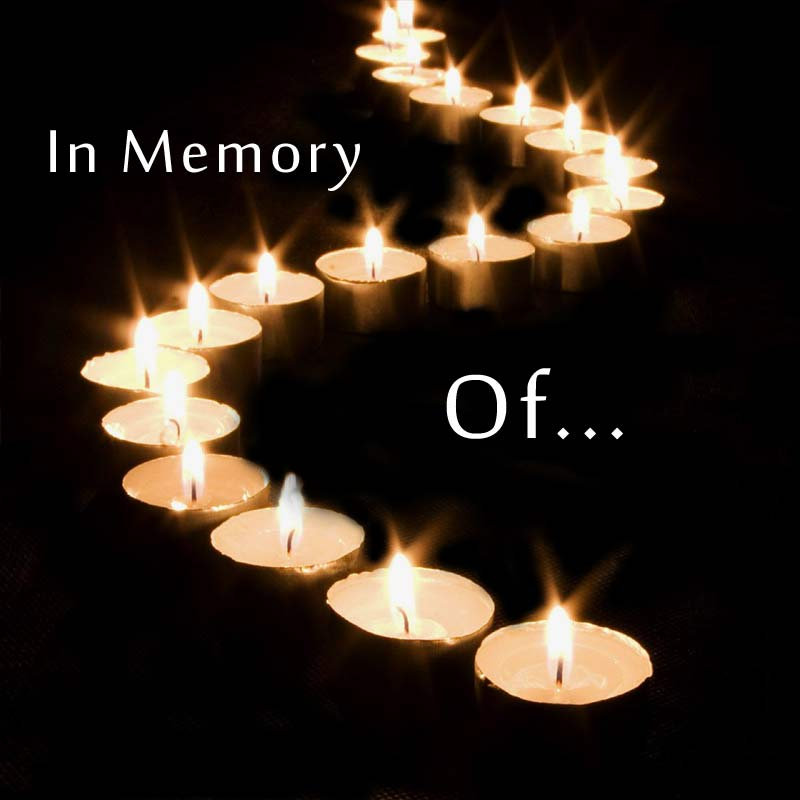 Everyone in Kildangan GAA Club was saddened to hear of the untimely passing of Eileen Miller on Tuesday last. Eileen was one of the founder members of our Club back in 2001 alongside her husband Jim and son John.
Eileen remained active within the Club for many years and served as a long standing committee member where she was a strong voice and a willing volunteer. I remember her joking at a committee meeting back in the early days how it took a Meath woman and a Laois man to help set up a GAA Club in Kildare.
Her connection to the Kildangan GAA Club continued to the present day with her son John part of our senior team and her grandchildren playing with our Juvenile teams.
Those of us who worked with Eileen within the Club will remember and appreciate her efforts and valued contribution.
We send our sincere condolences to Jim, John, Ann-Marie, Eileen's grandchildren and extended family from all committee and Club members of Kildangan GAA Club.
May she rest in peace.
Declan McGrath
Chairman, Kildangan GAA Club
Kildangan GAA Club would like to extend its deepest sympathies and heartfelt condolences to the Miller family on the passing of Eileen Miller. Eileen is the wife of our Honorary President Jim, mother of senior player John and grandmother of our underage players Seamus, Ella and Séan. Eileen spent many years as a valued member of our club, serving on our committee. Our thoughts and prayers are with all her family and friends at this difficult time.
Ar dheis Dé go raibh a hanam dílis.
It's great to see everyone finally returning to action with training and competitions resuming. We now have to collect membership fees and complete player registration. We would ask people to return their completed registration forms with the correct fee enclosed at training to the team mentor. Please be aware that this is a requirement for player injury cover. 
Membership fees have not increased in the past few years, and are as follows;  Adult-Non Playing: €40, 1st Child: €40, 2nd Child: €30, 3rd Child: €20
Adult-Playing: €80, 
Family Membership: €120.
On a warm July evening Kildangan would face a tough opponent away from home in the opening round of the league when they took on Ballyteague yesterday evening. This game saw the return of some familiar and new faces for us but in the end the effort wasn't enough as we were defeated on a score line of 0-9 to 0-18. 
As the match kicked off, Kildangan looked full of energy but with chances amounting to nothing on the score board, Ballyteague were able to get off the mark first leading by a point before some great defending by Jordan Kaye saw their goal effort blocked and Kildangan were able to counter attack and level the game through Stephen Keogh. Kildangan kept in touch through a point from Damien Broughall but it was our indiscipline and poor defending which allowed Ballyteague to move 3 clear, leaving the score 0-2 to 0-5. A pointed free and a Daniel Gilbert point from play left the score 0-4 to 0-7 at half time. 
With the introduction of Dara Gilbert and Shane Stafford to our full forward line after half time Kildangan looked energized, we began to play as a team and were rewarded for it, with Daniel and Dara working well together and well converted free chances Kildangan managed to level the game and hold Ballyteague to a single score, leaving the score line 0-8 to  0-8. But unfortunately Ballyteague were able to build themselves back up and their momentum grew, leaving Kildangan on the back foot and chasing the game. Ballyteague took their chances and converted well, allowing us to score only a single point in the final quarter of the game, converted well by Eoin Murphy. Ballyteague finished the game strongly ending it on a final score of 0-9 to 0-18.
Unfortunatley, it was our lack of converted chances and poor defending at times which cost us the game but with a bye next week the team will be able to pick themselves up, learn from their mistakes and hopefully produce a solid performance and get the right result when they take on Robertstown in round 3.