News
Subscribe to posts
SuperValu, Centra and the GAA have come together to launch a new initiative, to suppor  t the elderly in our communities, during these unprecedented times. 'Club Together' aims to capitalise on our unique community spirit, by helping our elderly who do not have family and friends around to support them.
To get the new programme up and running, SuperValu, Centra and the GAA are making an urgent appeal to GAA Clubs across the country, to volunteer to be part of Club Together. GAA clubs are calling on their members to join a local task force to assist the elderly, who are dependent on the goodwill of others for their food shopping needs.  GAA clubs will then partner with their local SuperValu or Centra store.
GAA Clubs who are interested in giving their time to Club Together, are asked to contact their local SuperValu or Centra store to find out more.
Uachtarán Chumann Lúthchleas Gael John Horan said; "This is a testing time and one when the oft-mentioned virtues of the GAA's Community ethos needs to come to the fore. This is happening already and through this most worthwhile initiative it will continue to happen, making a positive tangible difference to those in our communities who may need assistance. I am strongly encouraging our clubs and members to look at this initiative and to throw their weight behind it. Our reach across the island is reflected in the SuperValu and Centra networks and I believe working together we can ensure that everyone is connected and has access to the basic essentials we all need at a time like this."
Martin Kelleher, Managing Director SuperValu and Centra, added; "Supporting our communities is one of the most important things we do.   We're delighted to team up with the GAA, a long-term partner of ours, to support the elderly in our communities. We understand this is an extraordinary time for a huge number of people across the country and we encourage every GAA club to contact and partner with their local SuperValu or Centra store this weekend."
Further information on the Club Together initiative and how the elderly can avail of the service will be announced next week.
For more information please contact:
Neal Cummins, FleishmanHillard, 087 6291091
Lydia McDermott, FleishmanHillard, 085 7138810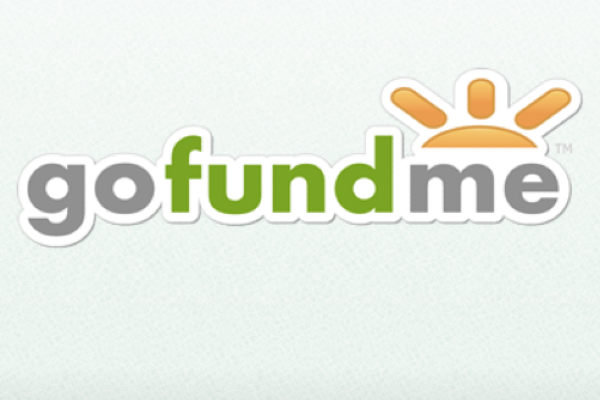 Dan Donoher, son of former Laois player Niall, is in a battle that no child should ever have to face. He is suffering from a rare muscular disease called Spinal Muscular Atrophy Type1. Dan just turned one and his life expectancy is barely beyond that, without lifesaving medical intervention he will not see another year. This infusion he needs is available exclusively from an American pharmaceutical company at a cost of 2.1 million dollars. To date over 400,000 euros has been raised but our fundraising projects has been hampered by the corona virus and restrictions rightfully imposed to help limit it spreading.
However the GAA community is like no other and when we stand together, we are capable of anything. There are challenging times ahead for us all but little Dan Donoher does not have the luxury of waiting for this crisis to end. He needs help now. Time waits for no child, man or woman so your generosity and speed of response is vital. 
We
 believe if we all donate we can save young Dan's life. If any of our executive, club members, sponsors and friends they will be forever grateful. 
Bank details for save Dan BIC IPBSIE2D IBAN IE36IPBS99072229585184 OR Go fund me #do it for dan if you choose go fund me please say what club or county your from (
https://ie.gofundme.com/f/1x3knoyjlc
). 
Play your part in the fight against COVID-19 & register by clicking on the link below
Update regarding Kildare GAA & HSE Volunteer register:
Currently over 240 GAA volunteers on live volunteer GAA register and ongoing

Skills Sets reflected

Trades

Teachers

Health Care Assistants

Drivers

Admin support

Prison Officers / Gardaí / Military, both serving and retired

IT Support – Creation of live register which is game changer

14 GAA Clubs offered facilities for possible alternative testing sites if needed

Manguard Plus COE reviewed as potential alternative testing site last Sat 21st March, but not at moment

HSE Priority Healthcare facilities

Maynooth Nursing Healthcare Facility centred on Region 6 Nth Kildare Clubs

Athy Nursing Healthcare Facility centred on Region 1 Sth Kildare Clubs

Naas Hospital centred on Region 3 – Naas surrounding Clubs.

In addition, HSE also referenced homecare, if required in Kildare.

Currently liaison ongoing between GAA HQ and National Vetting Bureau regarding best way to process vetting required by HSE. HSE have developed a joint agreement to fast-track vetting. Martina Donnelly has been working with Croke Park and hopefully Monday will allow vetting to commence.

Next step after vetting is the delivery of mandatory training using both online and small workshops before volunteers can be deployed in support of facilities etc.

Kildare GDA's may deliver this, if required.

Kildare GAA Sponsors that have offered support

Haven Hire offered lighting and digital signage to HSE in support of testing centres

Croi Laighean offered fleet of transport to support logistically

Manguard Plus offered training in security if required. This fell from a request for volunteers to support a HSE Facility last weekend. Manguard Plus have also offered further support, if required.
Its important that Club volunteers are aware of what steps are currently taking place as part of HSE initiative. Once vetting is completed, Club Volunteers will be contacted directly by HSE, if required, for training prior to deployment. HSE will select Volunteers based on skills sets required.
Thank you to everyone who has volunteered their services.
We are continuing to recruit volunteers to support HSE administered local facilities.
To help coaches through this difficult period, the GAA, An Cumann Camogaíochta and the LGFA have created a series of coach development sessions to take place over the coming weeks. The sessions will run every Tuesday and Thursday at 7.30 pm, beginning this Thursday, March 26th.
The sessions will be along two separate formats. Every Tuesday there will be a live Questions and Answers session with a coach. Any participants in the Q and A will have an opportunity to view the coach delivering a session from the GAA Games Development Conference over the last couple of years and submit their questions via twitter for the coach to answer live.
Every Thursday there will be a live webinar presented by a coach or coach developer. The webinar will be a 30-minute presentation followed by a live Q and A with the presenter.
The first schedule of sessions is listed below:
Week 1

 

Thursday, March 26th at 7.30 pm

 

Webinar

One to One Mentoring

 

Brendan Harpur

Week 2

Tuesday, March 31st at 7.30 pm

Thursday, April 2nd at 7.30 pm

Live Q and A

Values Optimise Potential

Webinar

Putting together a sustainable coaching programme

Paudie Butler

Niall Corcoran

Week 3

Tuesday, April 7th at 7.30 pm

Thursday, April 9th at 7.30 pm

Live Q and A

Expression and Freedom for Learning &
Development – Let Them Be Children

Webinar

Transitioning from Defence to Attack

 

Owen Mooney

Gerard O'Connor
All sessions will be advertised through the GAA Learning site – learning.gaa.ie and across all of the social media channels. 
To access the sessions, any participants can simply click on the link directly from the GAA Learning Site page.
For more information visit: https://learning.gaa.ie/gaacoachwebinar2020 or email: gamesdevelopment@gaa.ie
In line with the extended measures issued by the government yesterday to fight the spread of COVID-19, all activities in Kildangan GAA are suspended until the 19th of April. The pitch remains CLOSED to all. 
Enda Butler is a Sport & Exercise Science student from the Galway-Mayo Institute of Technology. He is undertaking a nationwide study examining how parental attitudes and perceptions shape the physical training and athletic development of children in sport. If you would be interested in assisting him with his research please click the link below to complete the survey!
 The survey is available to complete online now: 
We are all hugely proud of the significant role that the GAA plays in Irish society and the positive impact made at Club, school and County level through our promotion of our native games.

However, with that role comes responsibility and never has this been more evident than in recent days, and the decision taken to suspend all GAA activity, matches and training at Club, school and County level across all grades and codes until March 29 inclusive.
Here, Uachtarán CLG John Horan and Ard Stiúrthóir Tom Ryan spell out the GAA's position and our request to all of our members to do the right thing and to play our part.
Ar aghaidh linn le chéile.
https://www.youtube.com/watch?v=-ISJtb2fm4M&feature=youtu.be
https://www.youtube.com/watch?v=czadG4l8wss



This post is to make you aware that Kildare GAA are working with the HSE to explore options to promote and coordinate the provision of local community volunteer support, across a potential wide range of areas to ensure our community healthcare systems maintain their function during these challenging times. The HSE anticipate that their Community Services will experience an unprecedented surge in demand in the coming weeks, and capacity will be stretched within our communities in Kildare.
GAA clubs exist in every parish across the county and the membership network is a valuable resource that can be of great assistance to the HSE, and other organizations, who deliver vital services during this challenging time. Services that this initiative would be seen to support include Long Stay Nursing Units in Athy and Maynooth, home support services for people of all ages living in their own homes, disabilities services for families, mental health services, general community physio, occupational therapy, public health nursing to mention a few.
In particular, the following skills sets have been identified as part of contingency planning requirements: All Trades men or women (Electrician, Plumber, Carpentry etc ), IT Specialists, Cleaners, Teachers, Special Needs Assistants, Chefs, Caterers, Drivers, Train the Trainers qualified personnel. In addition, retired Military / Gardai and others with a similar background in Crisis Management Operations are being requested for their background and skills in scheduling, mobilisition and coordination tasks that may arise.  This is a Whole Community Effort in support of the most vulnerable in our society. HSE will take the lead with this initiative and deliver the necessary training online, via webinar and video-tutorials which will cover procedures for hand hygiene, manual handling, and infection control.
We would like to generate awareness of how you can support your community. It is anticipated that further dialogue will take place over the next 48hrs between the HSE and Kildare GAA and we will issue further communication at this stage.
After careful consideration and in the interest of public safety for our sellers and loyal supporters, the club and parish have decided to postpone the Pigeon House Lotto until further notice. All tickets sold for this weeks lotto will be carried forward to the next draw. We hope that everyone in our community stays safe during this difficult time. Thank you for your support and understanding.
Looking to keep busy and practice your skills, why not have a look at the drills and skills available here, 
http://www.gaelicfootballdrills.com/?s=
. Gaelic Football Drills have removed their membership and it's a great time to make use of such a great resource.